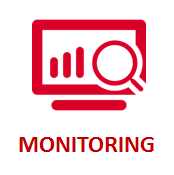 Technological monitoring on formats
Participation in seminars and trainings, documentation via the Internet and print media, prototyping…
The "Methodological guide: the PDF file format". Written by the CINES in partnership with NUMEN company, it is divided in three parts, all online on the TGIR Huma-Num website:
Formats controllers monitoring
Part of the technological monitoring made, in terms of formats expertise, concerns the controllers: what are the minimum controls to perform, which tools to use, what series of tools to make the correct checks… All the works of this part of the technology monitoring must answer to these problematics.
A significant effort has been made on the organizational and technical description of operation of the PAC service. Thus, the formats expertise process was written in the form of listings and maps that we invite you to view.
See mapping.