A Data Management Plan is:
A tool to manage the data produced during a research program;
A way to prepare the communication (Open Access) and the preservation of these data;
An evolving document, regularly updated all along the project;
A deliverable required by the European Commission as part of the research programs funded by Horizon 2020.
DMP's structure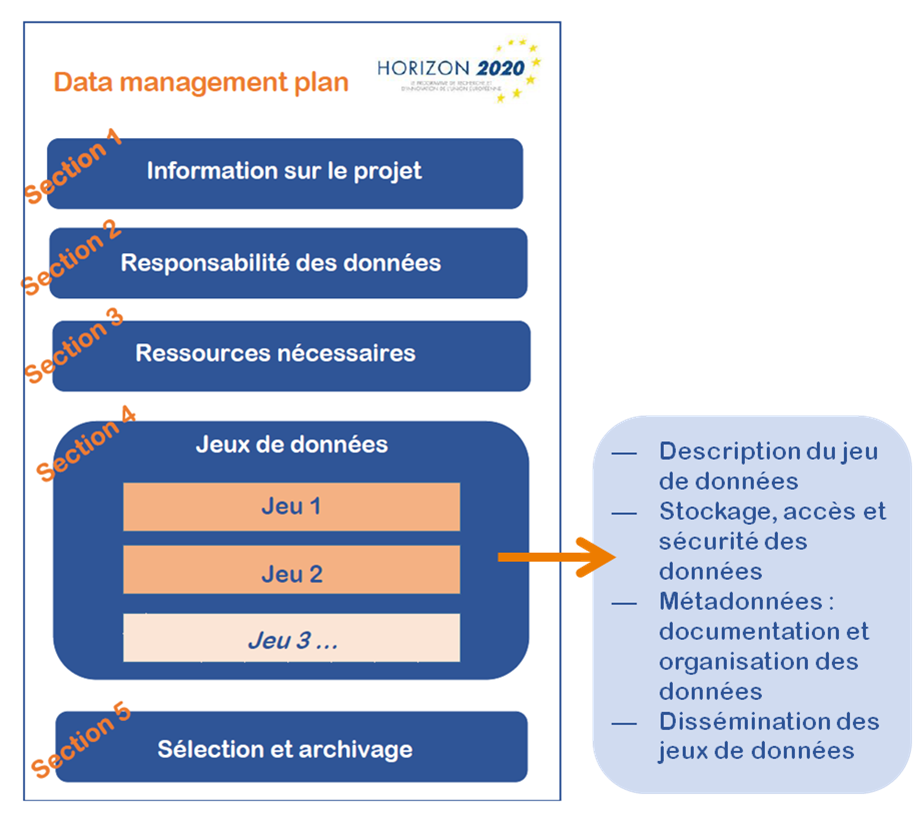 The CINES teams assist the data producers in writing and implementing their data management plan. Questions about rights on data, about metadata or about the preservation duration are examined during the archiving process preliminary steps.
– Data management requirements in Horizon 2020
– The guide « Réaliser un plan de gestion des données» (in French) written by the Université Paris Diderot and theUniversité Paris Descartes.
– The OPIDoR tool (DMP for optimization of sharing and interoperability of research data) proposed by INIST for writing DMP.