Thanks to PRACE SHAPE, the CINES with a team from the SME ACOBIOM presents the MarS project at "Journées Cancéropôle GSO" (25 nov, La Grande Motte).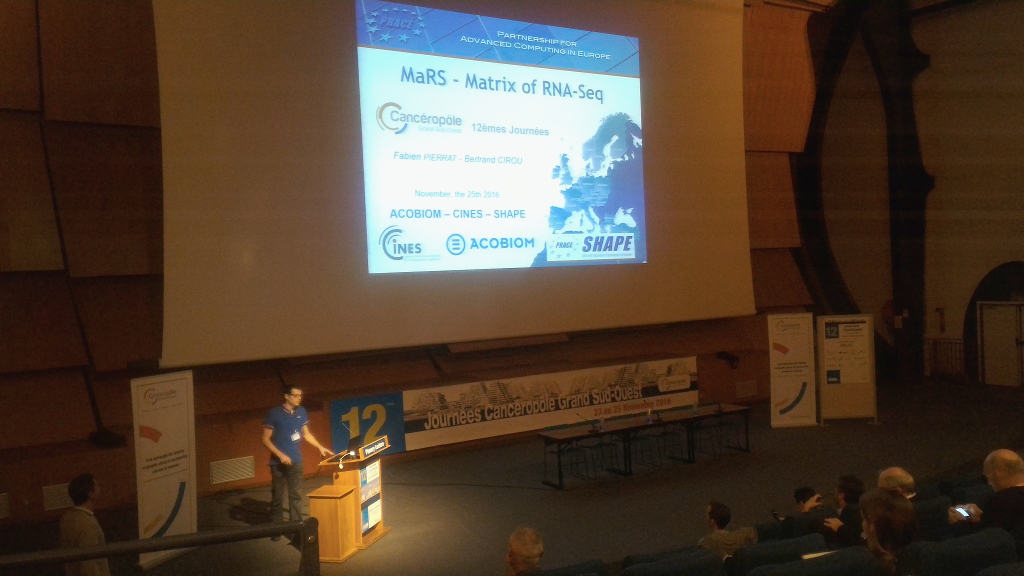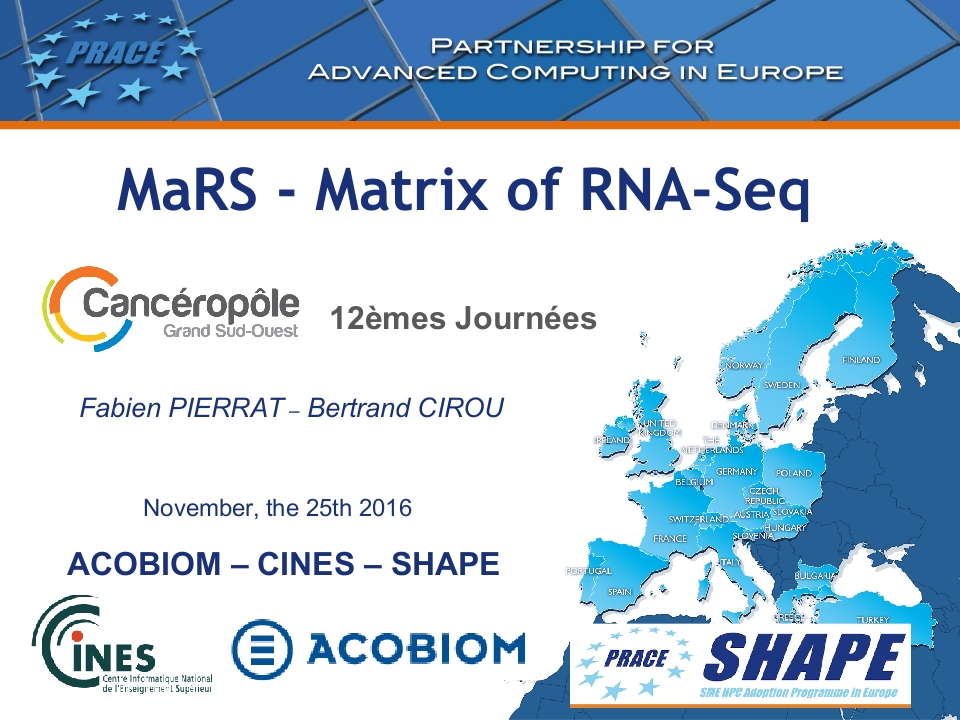 The occigen machine was used computes 120 TB of compressed transcriptomic data with the RNAseq approach (study of RNA molecules). The RNAseq approach is used in a wide variety of applications. These include identifying disease-related genes, analysing the effects of drugs on tissues, and providing insight into disease pathways.
The slides can be download from here and the poster from here.