CINES HPC department (DCI) attended from 2 to 4 september 2015 the meetings gathering all PRACE project partners involved in the operations domain. Those meeting were hosted by CINECA in Bologna (Italy).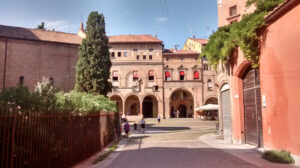 Partners could review the project status and agree on plans for future activities within the 3 operations sub-domains:
Running existing PRACE services
New services design and deployment
Collaboration with other e-infrastructure (CINES leads)
In addition, a session has been organised between partners involved in collaboration around data and their EUDAT project counterparts (CINES is also a EUDAT partner).
This enabled cross presentation of the services provided by the infrastructure. Teams agreed upon a plan to set up some pilots enabling EUDAT data services use from PRACE projects.