The CINES will participe at the Lustre Administrator & Developers Workshop LAD 15, that will take place in Paris from 22 to 23 september 2015.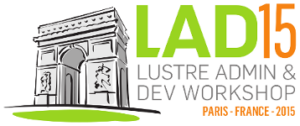 This annual meeting, during which the CINES will give a presentation of his work on Lustre-HSM, is an important "rendez-vous" between users and developers.
All the informations on the event could be found on this web page.